Welcome

DJ ODISHO Entertainment is a full-service entertainment services company that offers a variety of live music options. We provide the LA, Encino, Irvine and the Bay areas with the best Persian, Assyrian, Latin, Hebrew, Arabic and American live music band and DJ services. Our event services also include lighting, MCs, AV rentals and dancers. Since 2008, our company has been providing top-notch event services to many wedding and engagement parties, as well as corporate events.


Read our reviews on Yelp and hire our services with confidence. Eddie David Entertainment will go above and beyond to ensure you are 100% satisfied.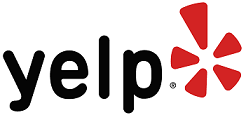 Read our Yelp reviews!
Please join my Facebook Fan Page to be notified of my latest events and shows. You can also check out the great reviews that other clients have left for me.
Meet some of our satisfied clients…
DJ ODISHO was hands down the greatest to work with! He was so professional and had a great sense of humor! We would like to personally thank him for getting to know us and nailing done exactly what we wanted. It was such a smooth process in the planning of our music!
We can't say enough good things about him. He did an outstanding job and our guests had a wonderful time. Our son's first bday couldn't have been any better and the music choices made for a great atmosphere!
Thank you so much !
DJ ODISHO is the king. With true elegance and heart, he delivered amazing music to a room filled with Persian and Nigerian guests. Like the odd combination of Naijas and Iranianians with a mix of other international guests at our wedding was not challenging, DJ Eddie delivered on well researched tunes. A true professional, he listened and took time to learn what we wanted. I'm truly privileged and honoured to have had him for my wedding.
Thank you DJ ODISHO for taking time to know us by name and opening your heart to understand in delivering a night we all will remember for a life time.
Book Now
Please contact us to discuss your next event. We will be happy to take care of all your entertainment services.